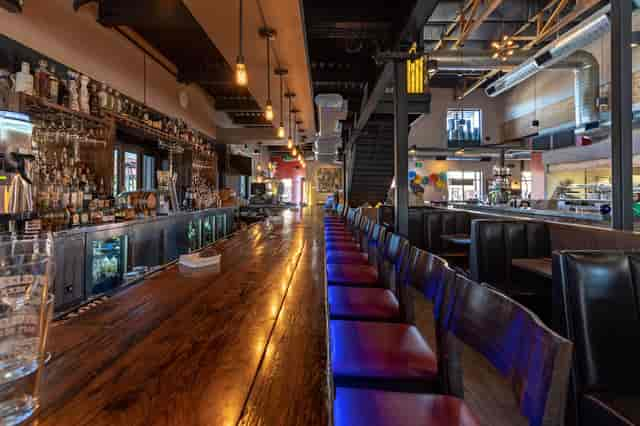 Indigo Crow
Restaurant & Bar
Indigo Crow Update
These past few months have been very different for us as we adapt to all the changes Covid19 has presented us. We can't thank our team enough for all the hard work they have demonstrated during this uncertain time and for embracing the changes in the workplace as we focused our efforts on our Crow Market, and our to-go menu. Our staff has been terrific and we could not ask for more as we know they have made so many customers happy over these trying months.

Due to the Governor's new mandate, it is our duty to be cautious in honor of all our employees, vendors, and wonderful guests that frequent Indigo Crow and CCBC. We will be temporarily closing our doors during this time and will be taking this time to revamp the restaurant with exciting new changes.

Please stay tuned to social media for updates. We can't wait to get back to doing what we do best!

Stay safe and healthy!
About Us
Carlos and Jessica Marquez welcome you to Indigo Crow, a savory dining destination tucked away in Stagecoach Village in the heart of scenic Cave Creek, Arizona.
Send Us a Message
Please use our form to send us a message and we'll be in touch shortly!